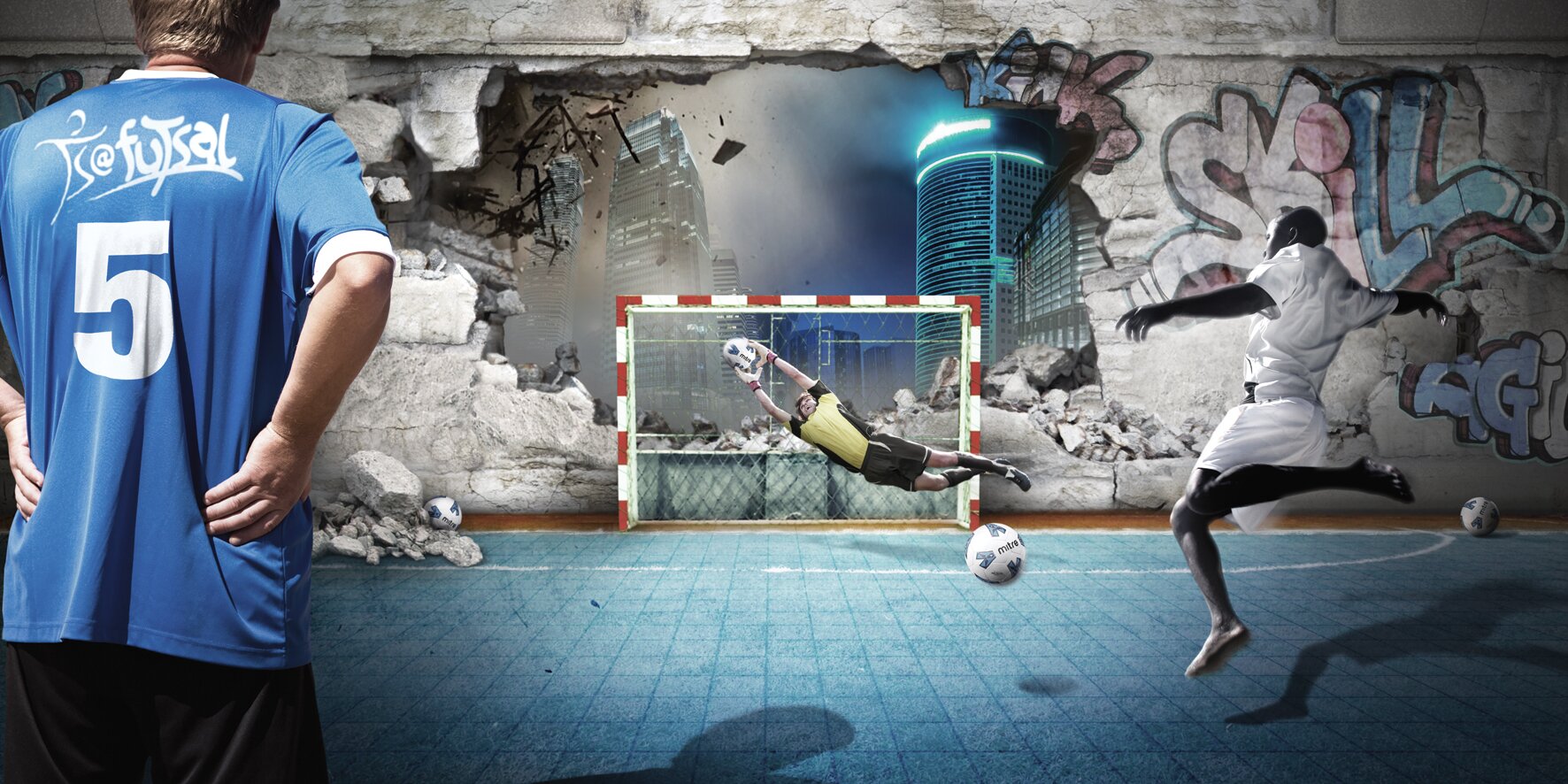 Futsal is a new fast flowing game with a growing reputation. The ball is slightly smaller than a normal football and is heavier so it is weighted to the ground. It is aimed to improve your first touch and skills. Its a great way to learn new tricks so you can show off in front of your friends.
World class Futsal teams in Brazil, Spain, Argentina and Portugal are popular with players like Ronaldo, Messi, Kaka and Fabregas who have developed their footballing by playing Futsal.
One of our coaches is an International Futsal player
We could set up a Futsal tournament in your school
Who can take part?
Primary Key Stage 1/2
Secondary Key Stage 3/4
Children aged 7 upwards
Young people
Adults
Contact Us
For further information, please call us on or send an email to [email protected]

Print

PDF