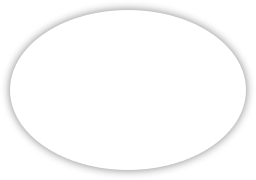 Transforming lives through sport and performing arts
Tel:

Be up-to-date with our latest news feature
Find out what is happening at Complete Kidz on a regular basis with our latest news updates. From new programs to partners and accreditations, this feature has it all.
Totz Zone Pre-School
Complete Kidz has opened up a new venture for 2 - 4 year olds in Sandwell, Totz Zone Pre-School, which opened in September 2015 term time only. We have two sessions available in the morning and afternoon.
Morning session 9 till 12pm
Afternoon session 12:30 till 3pm
£9 per session or £25 per day
We are now offering 'Play and Stay' sessions Mondays and Fridays 10 till 12 at just £1. A chance to engage with other parents and their little ones.
For more information about Totz Zone click here or call Angela on
You can also find Totz Zone on Facebook by clicking here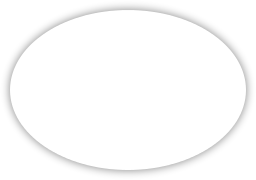 Tigger-iffic Christmas Party
On Saturday 5th December, we held our Christmas party at Complete Kidz for the community. It was great to see such a fantastic turn out with over 50 children attending with their families to visit Santa in his grotto. It wasn't only children we invited this year, we also had some residants from a local care home attend which was great to see.
A member of staff from the home quoted "We would like to say a massive thank you to Complete Kidz on inviting us today, our residents have had such a good time with the hot drinks, cakes and entertainment provided. We hope to work alongside Complete Kidz alot more in the future"
Throughout the party, we had lots of entertainment, party games, special visits from Elsa, Anna and Olaf from Frozen and not forgetting Micky and Minnie Mouse. To view more photos from the party please click here.
A massive thank you to Disney and In Kind Direct for donating so many presents for the children for the third year in a row. This is a great way for us to give back to the community who have stuck with us throughout the year. We can't wait for next years party already!

Whats on at Complete Kidz
We are now offering a new range of classes based at our premises in Smethwick. These classes include activities for children age 4+ to fitness classes for the adults.
For your children we are offering street dance, gymnastics, cheerleading, football and melody makers (glee club). These classes are priced at only £2 per hour, helping parents that have more than one child to afford these activities.
Highly experienced coaches are able to offer a variety of activities, children attending will have the opportunity to attend competitions, achieve badges and participate in dance shows.
Not wanting to leave out parents, we have a variety of new fitness classes, including Booty Camp for ladies and Boogie Bounce.
For more information see our time table below or call Billie on
Mondays
9:30am till 10:30am - Bootycamp
5:30pm till 6:30pm - Street Dance (Under 8's)
6:30pm till 7:30pm - Street Dance (Over 8's)
7:30pm till 8:30pm - Bootycamp
Tuesdays
5:30pm till 6:30pm - Gymnastics
6:30pm till 7:30pm - Cheerleading
Wednesdays
9:30am till 10:30am - Bootycamp
5:30pm till 6:30pm - Football (5-12 year olds)
Thursdays
5:30pm till 6:30pm - Melody Makers
6:30pm till 7:30pm - Bootycamp