Unit 2 and 3 Elm Court, Crystal Drive, Smethwick, West Midlands, B66 1RB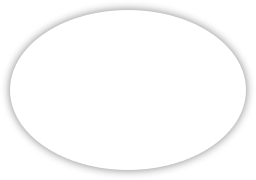 Complete Kidz can offer you a full day or half day of activities that engage children and adults in healthy lifestyle activities and healthy cooking.
Activities offered include:
• Smoothie Bike
• Healthy Cooking
• Nutritional Games
• Physical Activity Sessions
• Health Activities
We are able to bring many partners together to provide a market place for parents to receive health advice and pampering sessions, so that the whole school community are engaged in your health day.
Complete Kidz will work with you to decide on the activities that best suit you and your needs.
Get a school Health Day with a difference
Healthy activities for the entire family in Smethwick
Complete Kidz give you fun and healthy activities that can be enjoyed by the entire family. After all you are never too old to be healthy and have fun!
We provide healthy cooking and nutrition workshops to encourage children and their families to learn about food nutrition and how to cook healthily. Fun Food Nutrition sessions include label reading, fast food ingredients, cooking skills, nutrition information and balanced diet recipes.
Children aged 7 upwards, young people and adults can participate in this program.
Fun Food Nutrition programme
Hop on to our Smoothie Bike
Complete Kidz has a smoothie bike that is available to hire to offer something different to your event.
Smoothie Bikes promote healthy eating, exercise, and sustainable energy in a really fun, interactive and engaging way, and are 100% perfect for fun days, fairs, parties, conferences, promotions, celebrations and almost any other type of event. So why not get in touch now and make a booking?
We have something special for every child. Why not find out more in our Kidz Zone?
Based in the West Midlands, our team at Complete Kidz undertakes healthy activities for children in Sandwell and Birmingham too!